Telegram from Colonel Luscombe to the Revd Robert McKeown.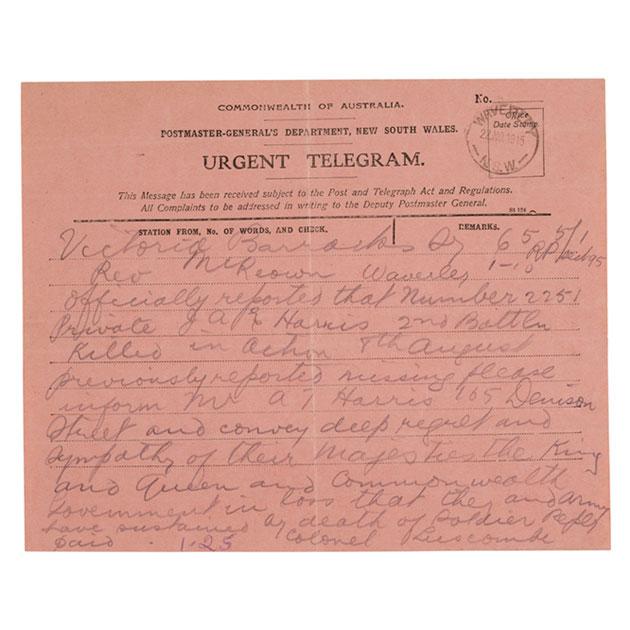 Historical note
On 22 November, Colonel Luscombe, sent another urgent telegram, this time to the Revd Robert McKeown
of Waverley asking him to officially inform Alfred Harris that his son had been killed in action.
Rev McKeown
Officially reported that Number 2251 Private J A E Harris 2nd Battalion killed in action 7th August previoulsy reported missing please inform Mr A T Harris 165 Dension Street and convey deep regret and sympathy of their majesties the King and Queen and Commonwealth Government in loss that they and army have sustained by death of soldier.
Colonel Luscombe
Category
Diaries and personal papers
Location
Victoria Barracks
Production Date
22 November 1915