Image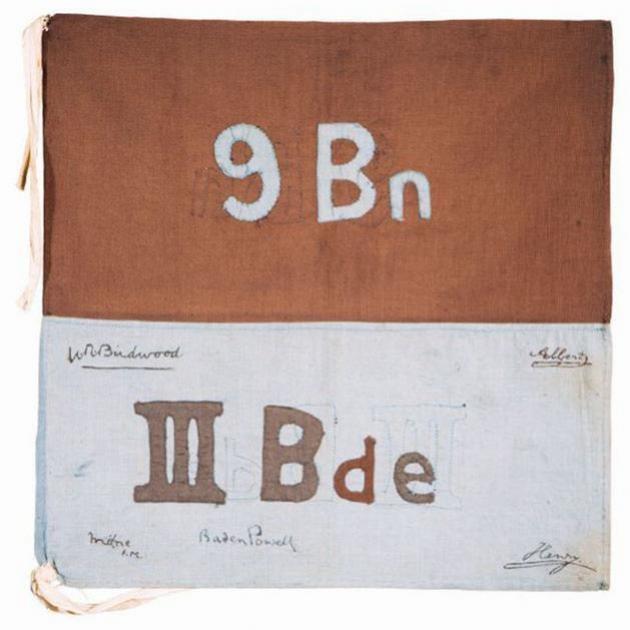 Historical note
This marker pennant bears the faded colours of the 9th Battalion, originally black over pale blue. These same colours comprised the battalion's colour patch, worn at the top of the sleeve of the men's tunics. Although the principal recruiting area for the battalion was around Brisbane, a significant number of recruits came from northern New South Wales.
The marker pennant was used to mark unit lines for the 9th Battalion while training in Egypt and on Lemnos before becoming the first AIF unit ashore at Gallipoli.
After its use in the war the pennant was carried to several post-war reunions where it picked up the signatures of HRH Prince Albert, the Duke of York, HRH Prince Henry, the Duke of Gloucester, Field Marshal William Riddell Birdwood, Field Marshal George Francis Milne and Lieutenant General Baden Powell.
Conflict
First World War (1914-18)