Image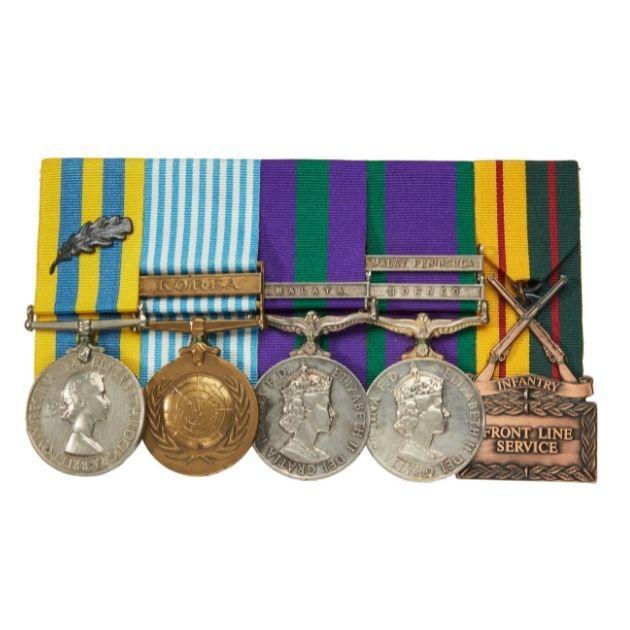 Historical note
Edgar Wright volunteered for the Australian Army from Britain. He was one of those posted to 3rd Battalion, Royal Australian Regiment (3RAR), to replace the men lost in the battle of Maryang San in 1951, during the Korean War.
As a signaller, Wright carried the unit's radio. He was mentioned in despatches for his "courage and marked ability to maintain efficient communication when under fire at close quarters". Promoted to corporal, he stayed in the army, serving in both the Malayan Emergency (1948–60) and the Indonesian Confrontation (1962–66).
Wright donated his battledress jacket and winter field jacket to the Anzac Memorial in 2001, both of which are currently on display in the Centenary Exhibition. His service medals, identifying his overall career and MID in Korea, complement these objects and will also be displayed in the new exhibition.
Eddie Wright's jackets (centre) on display at the Memorial's Centenary Exhibition
Image
Materials
cotton; medals; ribbon; metal; silk
Conflict
Korean War (1950-1953); Malayan Emergency (1948–60); Indonesian Confrontation (1962–66)
Production Date
1939-1965