Image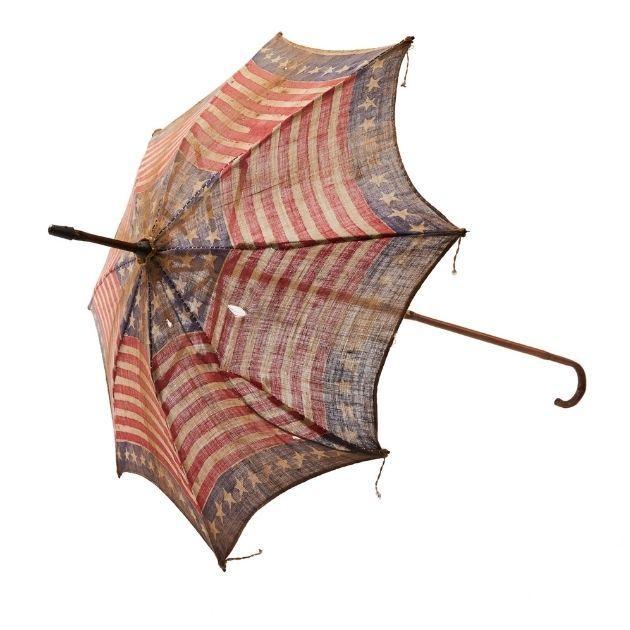 Historical note
On 8 November 1918, one of Sydney's prominent newspapers published an erroneous report that Germany had capitulated from the fighting on the Western Front. The Great War was seemingly ended, and Sydney erupted in celebration.
Though the nature of the report was quickly and widely disseminated, the people of Sydney could not be deterred. Armistice celebrations raged continuously from the 8th until the 12th of November. This event was unique to Sydney, as neither Melbourne nor Canberra, nor any major city in Australia, celebrated in this fashion.
The novelty parasol, made in the colours and patterns of the allies' flags (in this case, American), is significant for its positioning within that five-day-long frenzy of celebrations in Sydney's CBD. It speaks to the willingness of the people to abandon themselves, as well as to their collective preparation for and anticipation of an imminent end to the war.
It is extremely rare for such an ephemeral object at the time to have survived to the present day.
Materials
Cotton; plant fibres; metal
Conflict
First World War (1914-18)