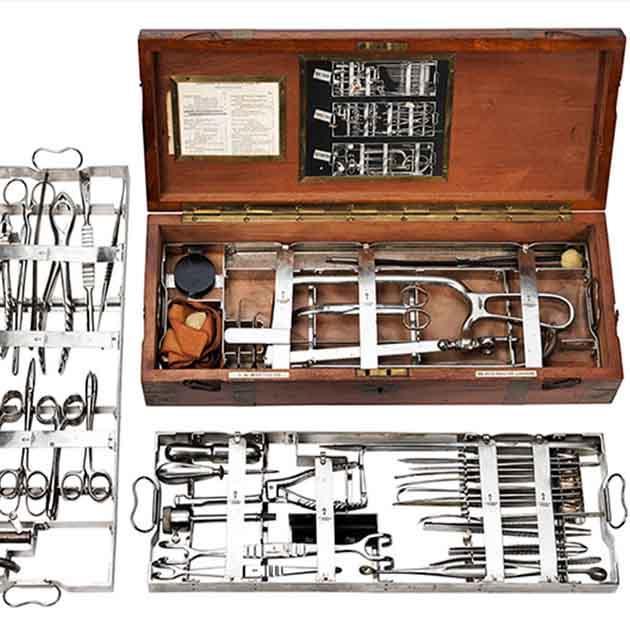 Historical note:
This case of surgical instruments was used in the Allied hospitals and casualty clearing stations of the Western Front during the Great War, 1914-1918.
Manufactured in 1917 by prominent instrument maker J. H. Montague of Bond Street, London, the case is fashioned in the style of late 19th Century British campaign furniture.
Whilst two centuries of campaigning in Imperial India had taught the British much about the manufacture of robust, portable medical equipment, it is harrowing to consider the degree to which such instruments were effective in treating the then unfamiliar wounds inflicted by enemy shell, machine and Lewis Gun fire, flamethrowers and poison gas.
Conflict:
First World War (1914-18)