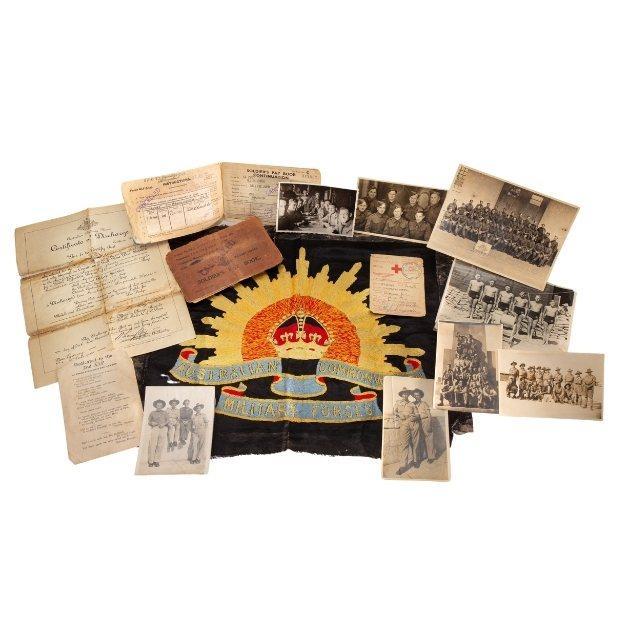 Historical note:
This father and son collection of medals, memorabilia, photographs and documents relate to John Illingworth, who served during the First World War, and William John Illingworth, who served during the Second World War.
2686 Pte John Illingworth enlisted on 3 April 1916 and served on the Western Front with the 53rd Battalion. He was wounded in action with a gunshot wound to the leg in the final weeks of the war on 30 September 1918 and invalided to England, eventually arriving back in Australia in February 1919. Illingworth is the fourth member of the 53rd Battalion represented in the Anzac Memorial's collection through medals, photographs and documents and so provides a unique insight into the rank structure of an AIF battalion and the various tasks and experiences they lived through on the Western Front. The group comprises the battalion's Commanding Officer Lt Col William Cheeseman DSO MC, Lt Albert Cooper MC, Sgt William Taylor (KIA 1918) and Pte John Illingworth.
John Illingworth's son, NX2945 William John Illingworth, served during the Second World War and enlisted at Paddington in October 1939. With professional skills as a lorry driver, he was posted to the 6th Division, 2/1 Australian Field Ambulance as a driver. Illingworth was on Crete when it fell in May 1941 and was taken Prisoner of War, eventually being sent to Stalag XIIIC in Hammelburg, Bavaria. Released early (probably as part of a prisoner exchange, due to a spinal injury), Illingworth remained overseas until late January 1944 but was eventually discharged in October 1944 "at his own request, on compassionate grounds". The photographs that are contained within the collection feature Illingworth both before and during his incarceration.
(Above) Collection relating to NX2945 William John Illingworth, AAMC, POW, 1939–1944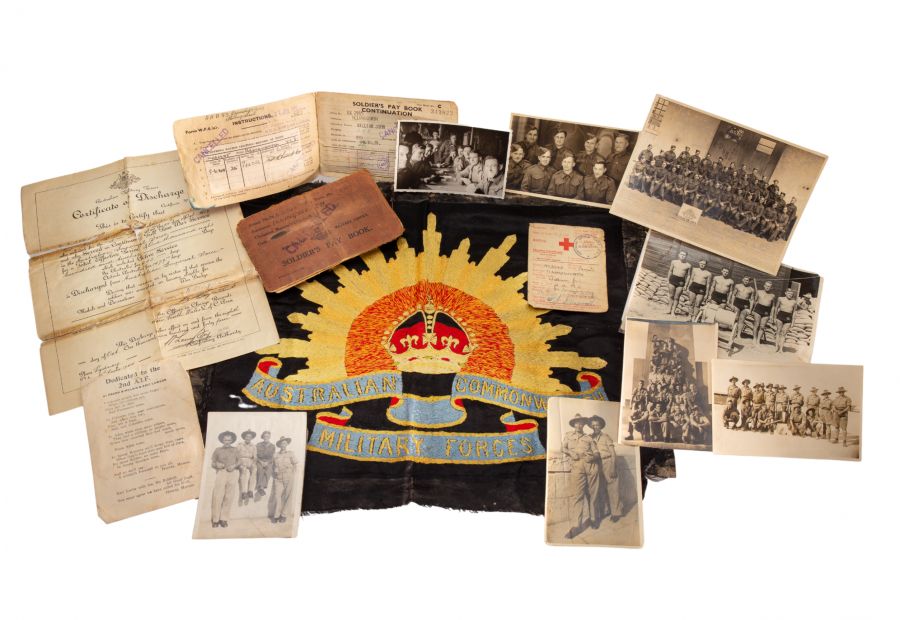 (Above) Collection relating to 2686 Pte John 'Jack' Illingworth, 53rd Battalion, AIF, 1916–1919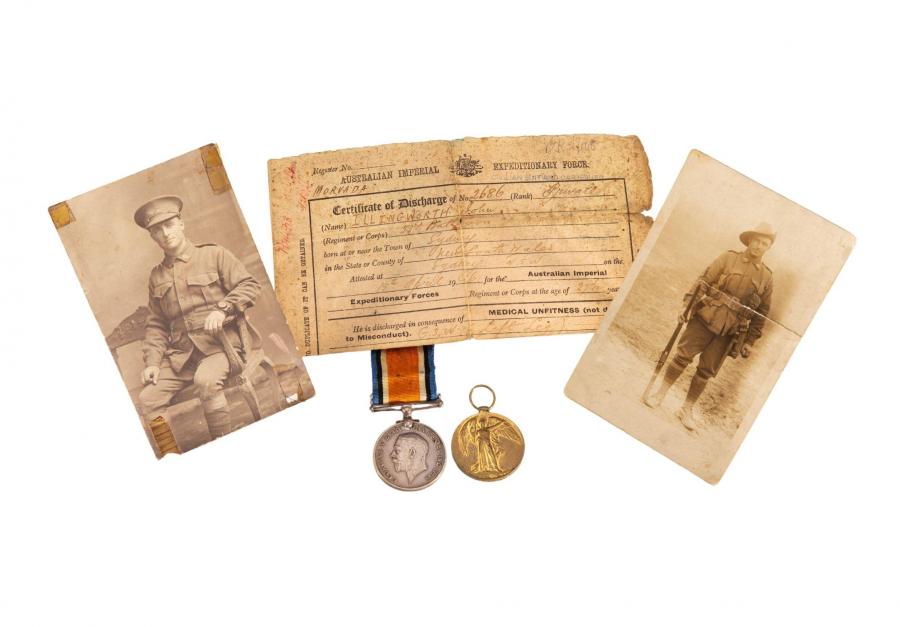 Conflict:
First World War (1914-18); Second World War (1939-1945)