Image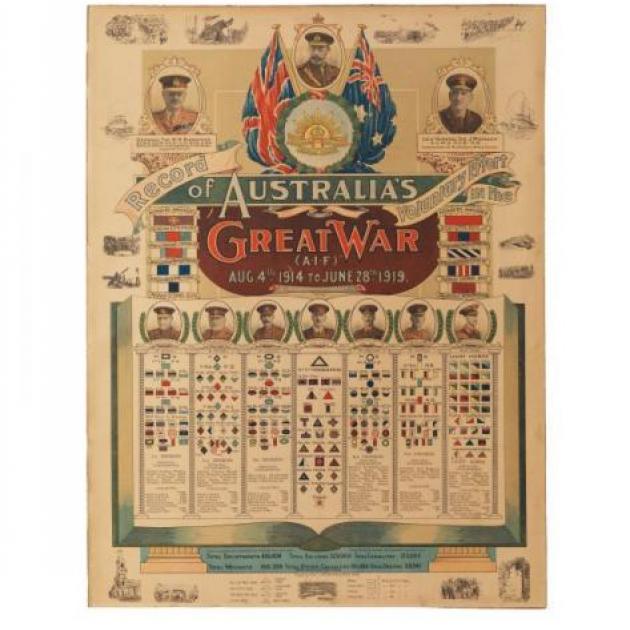 Historical note
On 24 June  1919, the Great War officially ended with the signing of the Treaty of Versailles. This commemorative poster—a popular commercial war souvenir of the early 1920s—celebrates the significance of the event in its typography.
During negotiations for the treaty, when challenged by US President Woodrow Wilson for his objective to secure the former German colonies of New Guinea and the islands, Australian PM Billy Hughes famously proclaimed, "I speak for 60,000 Australian dead!". Ultimately, Australia won administrative control of the territories.
This particular copy was acquired by Scottish-born Great War veteran John Grant, 4th Infantry Battalion and Australian Flying Corps.
Wounded during the Battle of Lone Pine on Gallipoli and again during the battle for the Somme in France, Grant eventually married the English nurse who cared for him during his convalescence. The pair returned to Australia after the war's official conclusion and settled in New South Wales.
Materials
Paper (lithograph)
Conflict
First World War (1914-18)